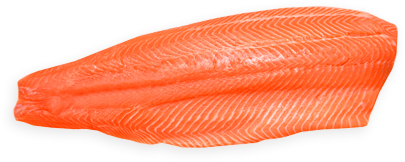 Smoked Salmon
Klaas Puul has its own salmon smokehouse in Volendam, where superior-quality salmon farmed in Norway is salted and smoked in a fully traditional manner.
After filleting the fresh salmon, it is salted and smoked. The finished product is entirely boned, with the smoke and fat layer removed. Our salmon is monitored for quality throughout the entire production process.
Calling on long years of salmon-smoking experience, Klaas Puul's experts produce optimal results every time. In comparative consumer trials, our salmon has emerged several times as the best buy in terms of quality and flavour.
Scientific name: Salmo salar
Origin: Norway
Flavour: fatty, lightly smoked and salted
Characteristics: pinkish orange
Availability: all year round