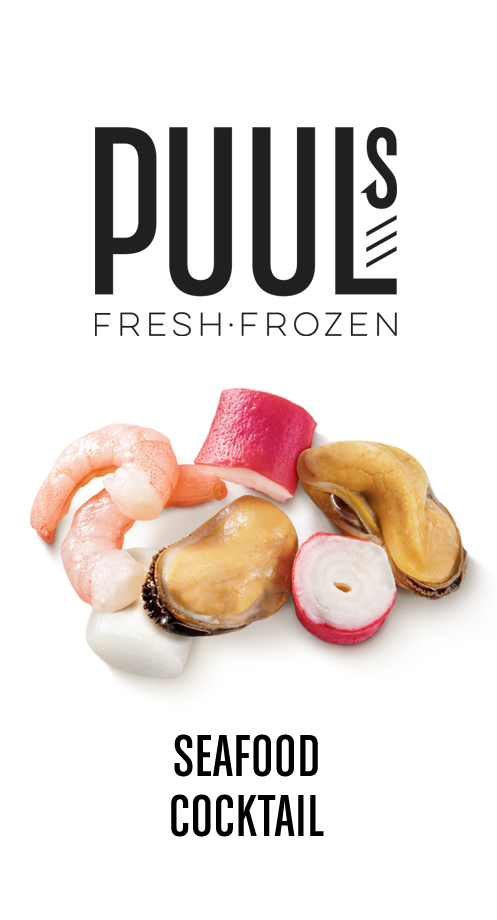 "Paella" with fruit de mer mix
Ingredients
400 grfruit de mer mix
250 grcarnaroli risotto
500 grfish stock
150 mlwhite wine
250 grcanned peeled tomatoes
100 grharicots verts
100 grcarrot julienne strips
1yellow zucchini
1red pointed pepper
4 stemscelery
1fennel
2shallots
1garlic clove
2 grsaffron
2 grsmoked paprika powder
1 grcayenne pepper
to tastesalt
150 mlolive oil
Preparation
Defrost the fruits de mer mix under a cold tap for about 10 min.
Allow the water to drain and quickly dab the mix dry on a clean tea towel or kitchen roll. Put them in the refrigerator until you're ready to use them.
Put the fish stock on the stove in a suitable pan, together with the peeled tomatoes. Mash the tomato with a hand blender and then bring everything to boil.
Peel the shallots and finely cut them together with the garlic.
Stew the shallots, garlic , saffron, cayenne pepper, smoked paprika powder and the risotto in olive oil in a pan on medium heat.
As soon as the shallots become glassy, you can add the white wine to the rice mixture.
Now add about 200 ml tomato fish broth and leave the rice mixture to stew on a low heat. Vertically cut the zucchini in quarters and remove the white core.
Now cut all the vegetables into even fine cubes and keep these apart.
When the rice has nearly absorbed all the broth, repeat this process 2 or 3 times more and make sure that the rice doesn't stick to the bottom of the pan.
You can prevent this by stirring every now and then, after about 25 minutes the vegetable mixture can be added to stew for about 5 minutes.
This way the vegetables will keep their colour and crispy texture.
Taste the rice to see if it's done, see if you need to add some salt and add the fruit de mer mix to the rice.
Take the pan off the heat.
Presentation
Serve the Paella in a dish and lightly sprinkle some smoked paprika powder over it.